SqSave launches Innovative "Invest with just S$1" Campaign, Highlighting Benefits of Automation in Investments
- The "Invest with just $1" campaign aims to show how automation can help small investors enter and access investments with ease
- The proprietary SqSave Risk ProfilerTM helps set the investment risk profile through a simple game
5 October 2020, Singapore — SqSave, a fully AI-driven digital investment manager regulated by the Monetary Authority of Singapore (MAS), has launched the "Invest with just S$1" campaign. Targeting young and tech-savvy investors new to digital investment services, the campaign is part of SqSave's continuing public education about the benefits of tapping automation in investment, and how it helps people invest smarter.
At the heart of SqSave is the use of machine learning artificial intelligence (AI) to focus on risk management. SqSave's predictive asset allocation system enables investments to be tracked and diversified globally to stay in line with the risk profile chosen by the investor. It makes global investing easy, as investors do not need any prior investment knowledge or to make any decisions.
All that is needed for investors is to use the SqSave Risk ProfilerTM, a proprietary tool with no technical jargon, to assess one's risk appetite. Instead of a long, confusing questionnaire, a gamified algorithm will assess the investor's underlying risk-reward behaviour via a sequence of decisions made in a game with penalties and rewards. Through the interaction, SqSave will recommend the risk profile, design and manage a personalised globally diversified investment portfolio using dynamic asset allocation based on latest market data.
SqSave's proprietary algorithms automatically invests into as many as 15 diversified asset classes comprising fixed income, equities, real estate and commodities representing different countries and sectors. This means retail investors do not need to constantly monitor their investments, while SqSave automatically rebalances their portfolios when needed. Rebalancing is managed to minimise transaction costs. With SqSave, small-value investments that would not be worth the time and cost of institutional grade global traders, can now be accessed and enjoyed by retail investors, starting from just S$1.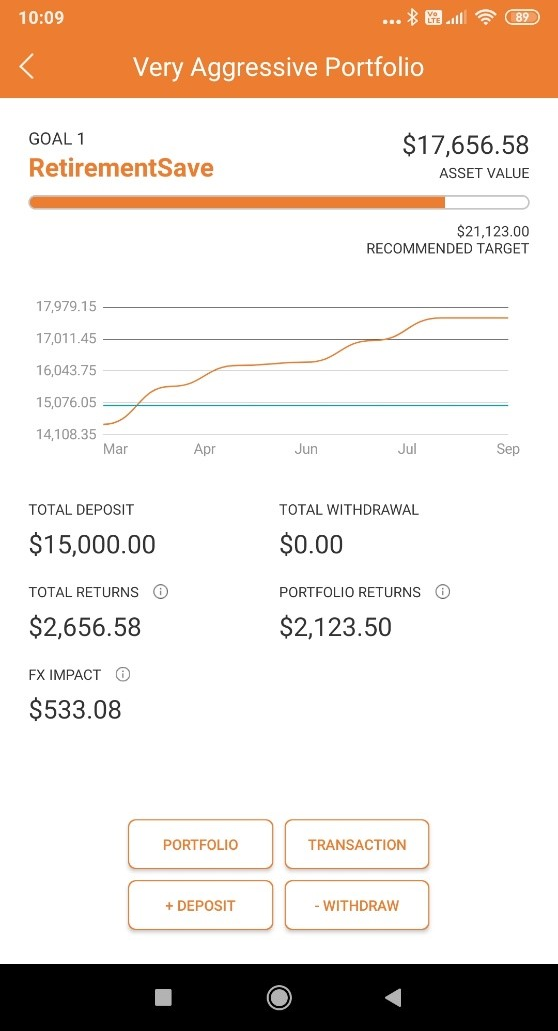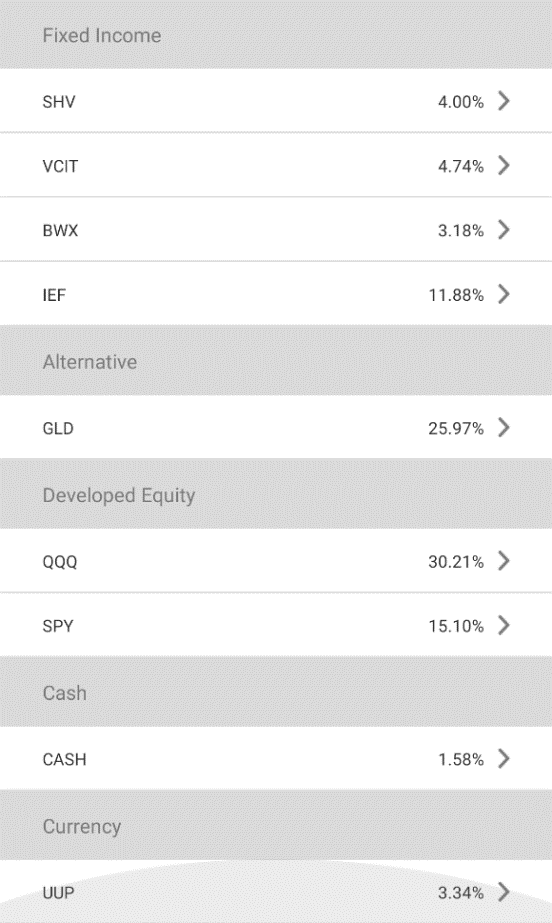 Investors can access their investment dashboard in the SqSave app (Android and iOS) or desktop platform to see how their investments are performing, easily withdraw or top-up investment deposits at any time. Costs are a fraction of traditional investment management fees, at just 0.5% per annum flat and a 10 per cent annual performance fee with a high watermark feature.
Mr Victor Lye, Founder & CEO of SqSave, said: "The launch of our 'Invest with just S$1' campaign marks another milestone in SqSave's ongoing journey to make wealth management easy and accessible, by delivering quality solutions to more investors with greater efficiency, convenience and personalisation. Through this campaign, we want to empower customers to take advantage of technology to grow their wealth in a simple, smart and self-directed way with best-in-class, low-cost investment solutions. We hope this campaign will transform how customers grow their wealth, starting from just $1."
New-to-platform customers can sign up for the "Invest with just S$1" by visiting SqSave's website at www.sqsave.com/promotions/one-dollar-portfolio.html to open a SqSave account and create their first investment goal by 31 October 2020. Customers who have successfully completed the requirement will receive a S$1 credit from SqSave into their first investment goal, within 30 calendar days.
+++
Issued for and on behalf of PIVOT Fintech Pte Ltd
For media enquiries, please contact:
Gabriel Tan
gabriel@affluencepr.com
+65 9841 4206
Regina Soejanto
regina@affluencepr.com
+65 9430 7744
About SqSave
SqSave is the consumer brand of PIVOT Fintech Pte. Ltd. (www.pivotfintech.com) – an applied AI venture founded by Mr Victor Lye who has over 25 years' leadership in investments, insurance and healthcare. SqSave uses machine learning AI to predict risks and returns based on the Markowitz Nobel Prize winning Modern Portfolio Theory. Featuring proprietary gamified algorithms developed by founder Victor Lye to make risk profiling fun and jargon-free, SqSave aspires to bring Smart Investing to Anyone, Anywhere, Anytime. Through SqSave, PIVOT Fintech hopes to find partners in the region to improve the lives of the un(der)served.