SqSave Celebrates First Anniversary of KidSave with "A Gift of Lifetime" for Parents to Inculcate Importance of Prudent Investments
- "A Gift of Lifetime" campaign is part of SqSave's continuing public education to help people invest smarter through automation
- Squirrel Treehouse, an integral part of KidSave, helps parents to teach about the importance of financial literacy, while allowing children to watch their savings grow
1 December 2020, Singapore — SqSave, a fast-growing digital investment manager regulated by the Monetary Authority of Singapore, marks the first anniversary of KidSave with the launch of "A Gift of Lifetime" campaign this Christmas season with special giveaways for parents who open a KidSave goal for their children. The campaign is part of SqSave's continuing public education about the benefits of tapping automation in investment, and how it helps people invest smarter.
Mr Victor Lye, Founder & CEO of SqSave, said: "We have always been guided by our mission to look after the financial best interests of the up-and-coming. If parents begin inculcating the important of financial literacy and knowledge to their children as early as birth, they will have the opportunity to uplift the financial outcomes of an entire generation."
An Innovative Alternative to Traditional Savings Account
An innovative investment goal designed by SqSave, KidSave provides parents an option to traditional bank accounts to save and invest monies for their children below the age of 18 years, by leveraging on automation through artificial intelligence (AI) and machine learning and no minimum amount required to commence the investment.
Using the proprietary SqSave Risk ProfilerTM tool, parents are able to design and manage a diversified investment goal using real-time dynamic asset allocation without requiring prior investment knowledge. In addition, SqSave's proprietary calculation frameworks helps parents to manage and optimise their investments across as many as 15 diversified asset classes comprising of various industries.
Parents can monitor the KidSave investment goal via a dashboard accessible through the SqSave app or desktop platform. Similar to ordinary SqSave investment goals, KidSave costs are a fraction of traditional investment management fees, at just 0.5% per annum, as well as a performance fee of 10% of positive returns, subject to a high watermark.
"With KidSave, we provide a tool for parents not just to invest early for their children to finance future needs, but also to experience basic financial principles, through an interactive approach of storytelling, quizzes and prizes to reinforce their understanding of saving for a rainy day," added Victor.
Learning Budgeting Through Interactive, Activity-based Learning
An integral part of KidSave is Squirrel Treehouse, an innovative tool for parents to discuss financial basics such as saving, spending and sharing with their children, through a series of interactive activity-based stories that are simple yet relatable to children.
Through Squirrel Treehouse, parents can nominate children for viewing rights to see how much their money has grown in the KidSave goal. Squirrel Treehouse also features e-books based on the Acorn Squirrel Family characters, comprising "Mama", an ever-sensible mother, "Dada", a responsible father, as well as the Acorn kids – "Sasa", the "saver", "Momo", the "spender", and "Gigi", the "giver".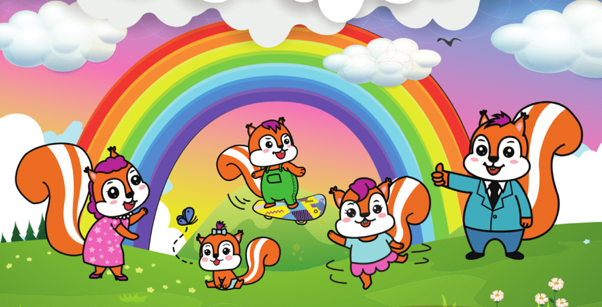 Children can earn Acorn rewards by completing online quizzes and activities in each e-book. The Acorn rewards can be redeemed for various merchandise such as lanyards, plastic Acorn coin sets and Acorn Family character stickers.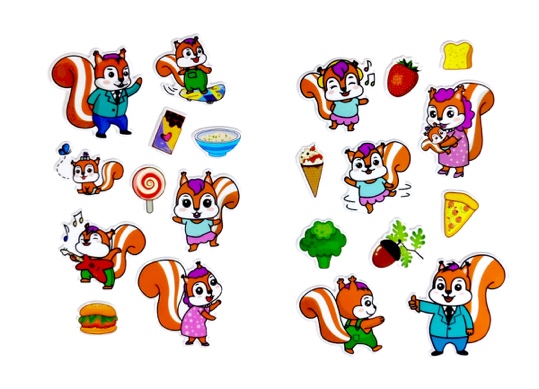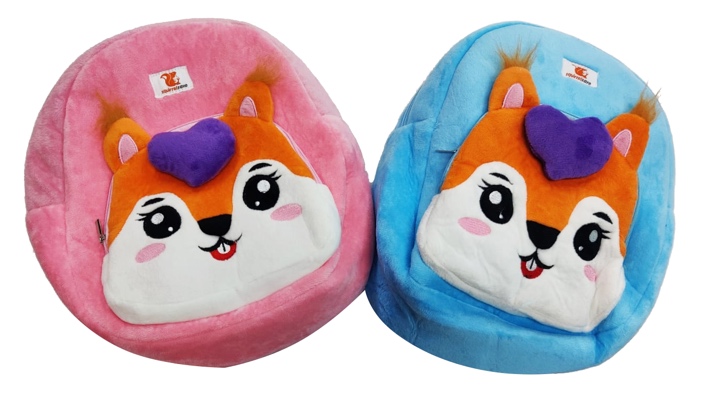 From now to 31 December 2020, new-to-KidSave parents can get an exclusive Squirrel Treehouse sticker set with every unique KidSave investment goal successfully set up with an initial deposit of S$20, or a specially-designed Squirrel Treehouse bag with an initial deposit of S$500, while stocks lasts. Parents may visit SqSave website at www.sqsave.com to open an account and set up the KidSave goal.
+++
Issued for and on behalf of PIVOT Fintech Pte Ltd
For media enquiries, please contact:
Gabriel Tan
gabriel@affluencepr.com
+65 9841 4206
Regina Soejanto
regina@affluencepr.com
+65 9430 7744
About SqSave
SqSave is the consumer brand of PIVOT Fintech Pte. Ltd. (www.pivotfintech.com) – an applied AI venture founded by Mr Victor Lye who has over 25 years' leadership in investments, insurance and healthcare. SqSave uses machine learning AI to predict risks and returns based on the Markowitz Nobel Prize winning Modern Portfolio Theory. Featuring proprietary gamified algorithms developed by founder Victor Lye to make risk profiling fun and jargon-free, SqSave aspires to bring Smart Investing to Anyone, Anywhere, Anytime. Through SqSave, PIVOT Fintech hopes to find partners in the region to improve the lives of the un(der)served.