"
Sq

Save" will be the new name for "SquirrelSave" wef 1 January 2023.

In 2023, our consumer brand "SquirrelSave" will be abbreviated to "SqSave". As "SqSave" carries our AI-driven investment service forward, "SquirrelSave" will badge PIVOT's financial literacy initiatives.

SquirrelSave has come a long way since its launch as an artificial intelligence (AI) driven investment service that makes "Smart Investing for Anyone, Anywhere, Anytime" possible!

Regulated by the Monetary Authority of Singapore ("MAS"), SquirrelSave is the digital investment advisory brand of PIVOT Fintech Pte. Ltd. (201716150D), a Singapore incorporated company. After a shareholder restructuring in September 2022, PIVOT now aims to grow in Asia on the back of its proven 3-year track record (learn more).

PIVOT has pioneered gamification techniques (learn more) to help the less financially literate assess risk-reward behaviour by recommending suitable investment risk profiles. For this achievement, PIVOT was awarded the SBR Technology Excellence Award in 2020. In 2021, PIVOT introduced a unique "Gift-a-Portfolio" e-gifting feature (learn more) in the wake of the Covid-19 pandemic. Building on the innovative Gift-a-PortfolioTM and good performance of its AI-driven global investment portfolios, PIVOT launched DoGoodTM in 2022 as a crowd investing micro-philanthropic initiative for positive social impact (learn more). With DoGoodTM, donors have an endowment style digital alternative to traditional cash giving.

Looking forward beyond 2022, the brand "SquirrelSave" will be abbreviated to "SqSave". As SqSave continues the legacy, "SquirrelSave" will remain as the badge of PIVOT's financial literacy initiatives.

Nothing else changes. Our proven AI driven engine will manage your investments globally. You can use our innovative "Gift-a-Portfolio" e-gifting and our "DoGood" micro philanthropic and social investing tools – as superior alternatives to traditional cash giving. Donate or gift any number of investment portfolios to help others build a financial nest egg.

Unlike cash gifts or donations, investments at PIVOT's SqSave will grow over time. Driven by SqSave's fully AI-driven investment engine, anyone can invest in a globally diversified portfolio for as little as ONE Dollar. And yes, ONE Dollar can buy a global investment. That's cheaper (and better) (learn more) than buying a cup of coffee today!

The savviness of SqSave's artificial intelligence engine (learn more) was demonstrated in the uncanny reallocation away from Fixed Income to Gold in January 2022 (learn more). No one knew the Russia-Ukraine war would start. When it did in late Feb 2022, this machine orchestrated investment decision did well for our lower risk portfolios.

We look forward to continuing our SqSave journey with you. Merry Christmas!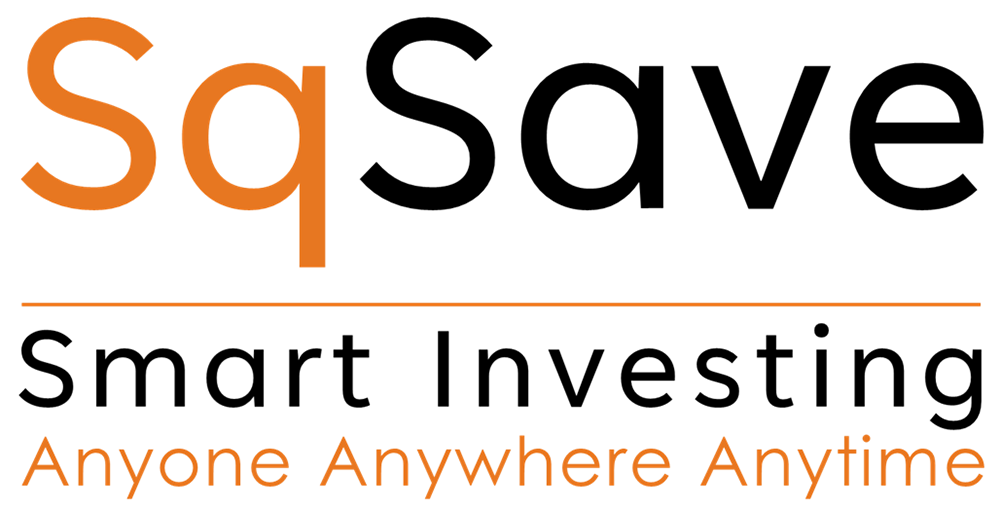 CONTACT clientservices@sqsave.com

Victor Lye, BBM CFA CFP® MSID
Founder & CEO
victor.lye@pivotfintech.com
About SqSave
SqSave is the digital consumer brand of PIVOT Fintech Pte. Ltd. (www.pivotfintech.com). SqSave uses machine learning AI to predict risks and returns based on the Markowitz Nobel Prize winning Modern Portfolio Theory. Featuring proprietary gamified algorithms to make risk profiling fun and jargon-free, SqSave aspires to bring Smart Investing to Anyone, Anywhere, Anytime. Through SqSave, PIVOT Fintech seeks to find partners in the region to improve the lives of the un(der)served. PIVOT Wealth is for accredited investors.
squirrelsave.com.sg (you will be redirected to sqsave.com wef 1 Jan 2023 automatically)
pivotwealth.sg
pivotfintech.com